Home
- Monthly Feature - Spray Snow for the Holidays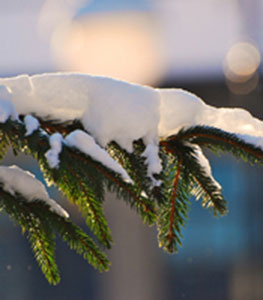 Spray Snow for the Holidays
Chase Product's Santa® Snow is the most popular and best-selling snow decorating spray on the market. Available at nearly every major retailer, Santa® Snow has become the staple aerosol for the holidays. Available in two sizes, Snow creates a layered, textured effect and can be used both indoors and outdoors on evergreens and glass surfaces.
Lightly frost centerpieces, wreathes and other decorative arrangements, and the tips of evergreen branches. Spray on windows and mirrors for a holiday look. Santa® Snow can also be used with our Santa® Christmas Stencils, making it easy to create holiday decorations with easy cleanup on any glass surface.
Click here to read more about our Santa® line and see what all the fuss is about.